Invisalign® Teen is specifically tailored to the needs of our teenage patients by including accountability measures and built-in space for developing teeth. Meanwhile, your teen can experience all the benefits associated with original Invisalign, including discreet treatment and comfort. At Shemen Dental Group in Amarillo, TX, Drs. Eddy Sauer and Nathaniel Avirett are proud to provide your child with a proven treatment that can help he or she achieve a straight smile without drawing unwanted attention.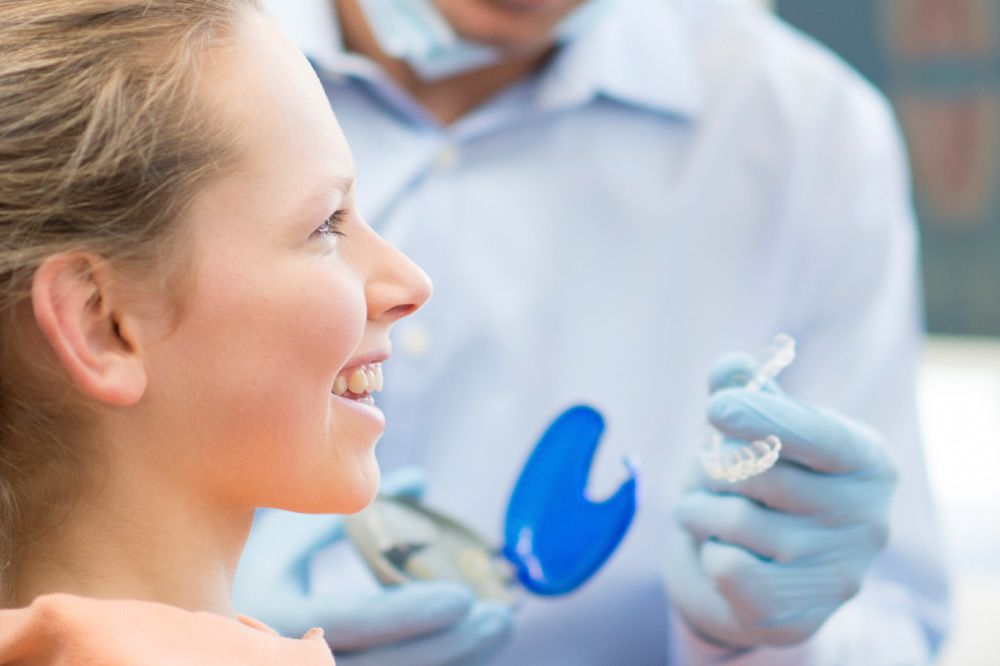 The Invisalign Teen Difference
Invisalign Teen is specially adapted to the needs of patients between ages 11 and 17. There are several features of Invisalign Teen that make it different from the original product. One feature is the "compliance indicator," which is a blue dot that slowly fades as the aligners are worn. The dot is designed to disappear once the patient has worn the aligner for the prescribed amount of time.
Another Invisalign Teen difference is the use of eruption tabs. Orthodontic treatment typically begins around the time of second molar eruption. However, your teen may still have some baby teeth or spaces where permanent teeth will erupt at that time. Invisalign aligners for teens are designed to allow teeth to erupt unimpeded.
Replacement Aligner Program
Many parents worry about their child losing their aligners before treatment is completed, forcing them to pay for costly replacements. Invisalign Teen includes six replacement aligners. If an aligner is lost, contact our office right away and we can send you a replacement as soon as possible.
Designed to Fit Your Child's Needs
Many teens feel self-conscious about wearing traditional metal braces. They may worry they will be teased or bullied at school, or that braces will prevent them from participating in the activities they love. Invisalign Teen is a discreet way for your child to achieve the smile they want without having to worry about a conspicuous appearance. These aligners are less likely to impair speech, and the clear material makes them virtually invisible to others.
Invisalign is made a of a BPA-free plastic material that fits comfortably against your child's teeth.
Braces can make extracurricular activities more difficult and less enjoyable for teens. Brackets and wires can irritate soft tissues while they play sports, or interfere with their ability to play a musical instrument. Often, braces are damaged or broken when children are injured during sports, requiring expensive repairs and extra orthodontic visits.
Invisalign is made of a BPA-free plastic material that fits comfortably against your child's teeth. Meanwhile, the smooth surface prevents irritation. Invisalign is also removable, meaning your child can maintain their oral health more easily throughout their treatment, without worrying about food restrictions or difficulty brushing or flossing.
Hassle-Free Treatment
At Shemen Dental Group, we are dedicated to ensuring every patient receives the treatment best suited to their needs. We can help you and your child make an educated treatment decision. To find out more, call our office at (806) 358-2472 or contact us online and schedule a consultation today.
"The staff at Shemen Dental Group treat you like part of the family. Every visit has been positive, and everyone goes out of their way to make you feel valued and comfortable."

Randy D.